Hope For Healing is our NEW Docuseries ? and ? by Andrea Logan and Kimberly Spair, PhD.
Hope for Healing will launch on Pure Flix Entertainment in March of 2021!?
---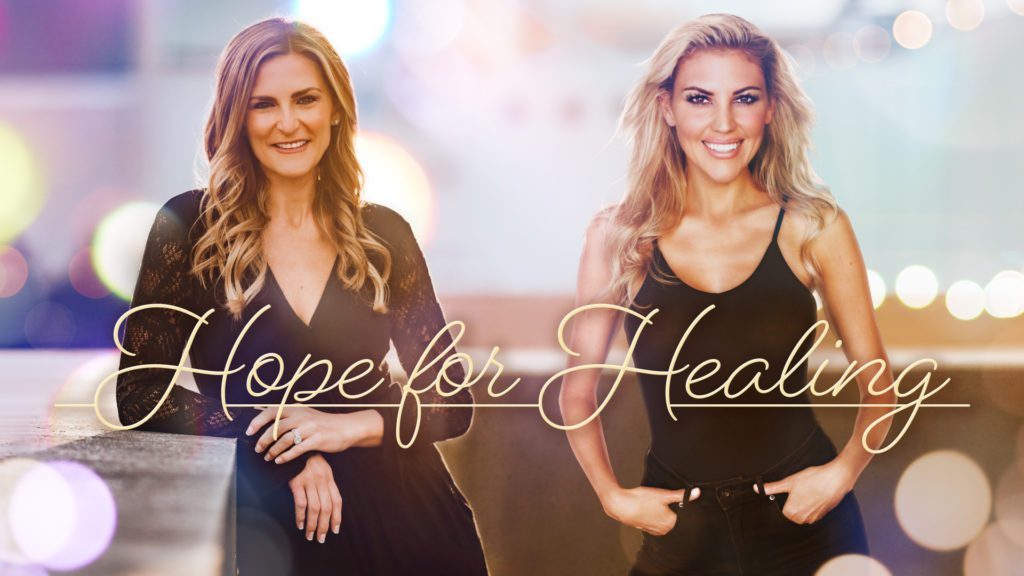 Andrea Logan
Andrea is passionate about healing the body, mind, and spirit. Her faith has been instrumental in healing. She battled chronic illness her entire life as well as Lyme disease, and P.O.T.S. She tried every modality under the sun and couldn't get better. She also experienced a life-threatening eating disorder to cope with the pain and trauma in her life.
Andrea is an accomplished actress/producer and published author of her life's journey "Perfectly Unfinished, Finding Beauty in the Midst of Brokenness" She is the founder and CEO of Prodigal Blonde Pictures. She lives in Los Angeles with her 3 beautiful children. She is also a 200 HYE certified yoga teacher. Her heart to help others heal and live an abundant life through faith, nutrition, and empowerment.
Kimberly Spair, PhD
Kimberly has dedicated her life to supporting women and children all over the world. As a board-certified holistic health practitioner with a P.h.D in Holistic Health & Nutrition, speech pathologist, and yoga therapist, Kimberly helps clients of all ages reclaim their health and vitality, free themselves from chronic and mystery symptoms and autoimmune dis-ease, and lead healthy, hopeful lives. By paying special attention to the interplay between nutrition and emotional health, she is able to view the body as a whole and achieve her mission to empower women by encouraging them to trust their inner wisdom to become their best selves and ensure the healthy development of their children. Kimberly has overcome the debilitating diagnosis of both neurological Lyme disease and an autoimmune thyroid condition. She is the Founder and CEO of Reclaimers of Health. Kimberly resides on the East Coast with her husband and two children.
Andrea & Kimberly in the Healing Community
Andrea and Kimberly have been divinely lead to each other through their work on addiction, mindset, and neuro plasticity. Most of us develop habits throughout our lifetime, and default to reaching for the thing that numbs and brings comfort to avoid feeling in the moment. This can be as simple as excessive screen time, poor food choices, self-neglect, caffeine, porn, worry, judgmental thoughts, alcohol and drugs.
Addiction can start in the mind, and/or the body. Negative thoughts can form a belief, that can turn into a behavior, that becomes a habit, that escalates into an addictive behavior. Addiction can also be brought about or escalated by toxins in the body, deficiencies, viruses and/or heavy metals.
Andrea and Kimberly are highly sought out due to their approach to addiction and addictive behaviors. Their signature program, The Heal Method, uses a combination of breathing, moving, and affirming thoughts. It is anchored in acceptance, self-love, nutrition, sleep habits, stress management, and nervous system support which together, align the body back into wholeness.